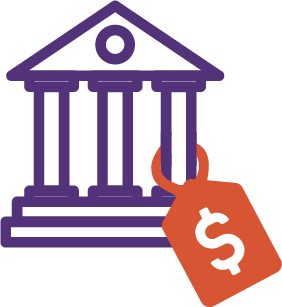 Sticker prices for college seem unreal...
And that's because they are not what you will pay once you're enrolled. When you see the full price colleges publish, it can seem scary. The truth is that the sticker price is a starting point. Institutional aid, federal aid, loans, and outside aid all can reduce your out-of-pocket cost for college significantly. As a matter of fact, 99% of Cornell students receive financial assistance that reduces their overall bill.
What will it cost? The answer to that question is different for everyone based on several factors unique to each situation.  We're here to help you decode what it might mean for you and your family.
First - what are the costs?
Tuition
$45,288

Room
$4,680

Dining
$5,470

General Fees
$626

Total
(Sticker Price)
$56,064

Second - how can aid reduce that cost?
Merit
Scholarships

Grants

Loans

Work Study


Third - what does Cornell expect you to pay when?
Students and their families can choose from a few options to pay their college bill.
Semester Payment

Monthly Payments

What other costs do you need to plan for?
Books

Costs of books will vary based on your course of study. Many books are also available free online or can be borrowed from libraries if you want to save costs.
Travel

Travel costs depend on how far home is from Cornell, and how often you plan to travel. You will have many opportunities to leave campus for breaks, or you can explore locally and stay in Mount Vernon.
Personal items

Just like at home, you'll need to have personal hygiene items, comfort items, and laundry soap (no quarters needed for laundry machines though.)
Parking

If you want to bring a vehicle and park in a campus lot you'll need a parking pass ($45/year.)
Snacks

Your meal plan gives you access to a full buffet at each meal. If you want snacks inbetween, you'll need to pay for those separately.
Entertainment

There are lots of entertaining things going on here on campus, but if you want to go to the movies, or off-campus sporting events or concerts ... plan to pay for those.
Off-campus study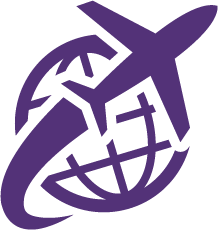 Taking a course off campus can incur extra costs. Scholarships for travels are also available through the off-campus study office.
Athletics gear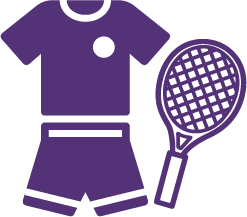 If you participate in our Div III athletics or intramurals you many need to purchase personal gear or equipment.