2009 New Members
Initiation Ceremony, April 19, 2009
Congratulations 2009 initiates!
Back Row, Left to Right: Laura Blythe, Erin Casey, Amber Fricke, Amanda Jepson, Leigh heathcote, Dani Merriman, Jessica Morton, Stephanie Schmeling, Zari Zahra
Front Row, Left to Right: Emily Burnham, Jessie Strains, Jeanna Kadlec, Jeremy Frank, Audrey Saunders, Rachel Spriggs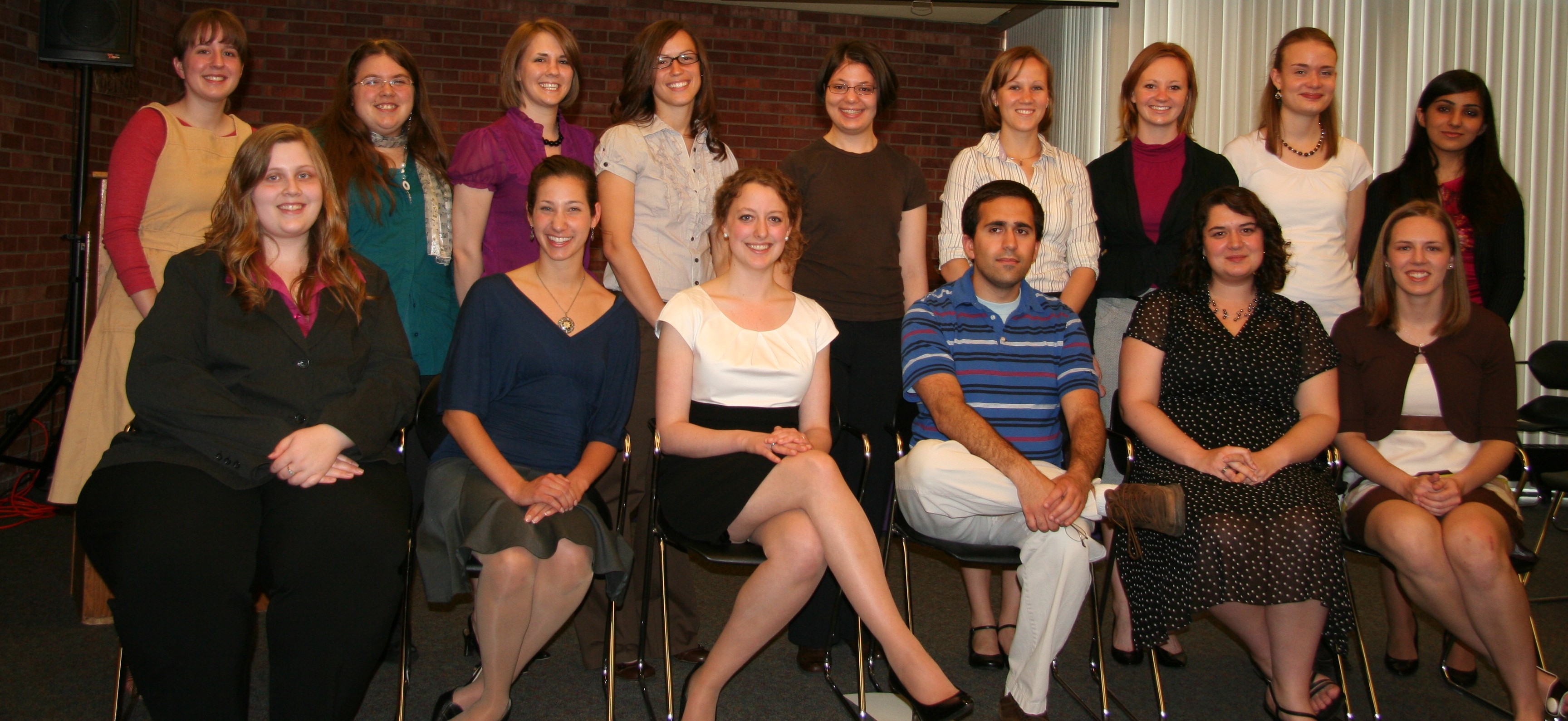 The Ceremony of Initiation: in conjunction with the Annual Student Symposium:
Saturday, April 18, 2009, at 3 p.m. in Harlan Dining Room, The Commons.

The 58th Annual Coe-Cornell Banquet: celebrating the new Phi Beta Kappa initiates held Monday, April 27, 2009, in The Commons on the Cornell College campus.
PBK Commencement Reception: Saturday, May 30, 2009, in the Cole Library.