Student Perspectives
Lindsay Emanuel, Westbend, Wis.
English major and Studio Art minor
"With One Course At A Time, I am able to control my own pacing and get anything out of a book or a course or an experience that I want. You really become a biologist for a month and then you're a photographer, but you're a photographer that used to be a biologist so you have this wealth of experience that lends itself to whatever you are going to do in the future. It's been amazing to have so many opportunities like going to England for a month or participating in a Shakespeare play for a month."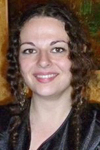 Andrew Kinn, Milwaukee, Wis.
Economics/Business and Spanish
"OCAAT gives you a lot of flexibility. You can study off campus easily, but there is also time to do internships, double major, and be involved in different student organizations. And small class sizes mean you get increased individual attention, and you get to know the professors on a personal level."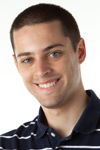 Kristyn Rodzinyak, Trenton, Ontario
Geology and Chemistry
"When your classroom is a warm tropical beach in February, it's hard not to be excited about learning. Having always loved the outdoors, getting a chance to go spelunking and scuba diving for class is a real treat. It's really easy to schedule a block-long field class or internship because you do not have to worry about conflicts with other classes. Apart from off-campus studies, OCAAT works great for geology classes on campus since facilitating local field trips is a lot easier when everyone is on the same schedule."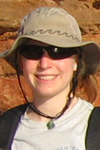 Nathan Mundell, Muscatine, Iowa
International Relations major and German minor
"Studying on the block plan is a great way to learn another language. Because we have One Course At A Time, you can immerse yourself in the language and speak it for four hours a day. Studying German at Cornell allows for the closest thing to immersion that I have experienced because at a semester college or university one has to worry about other classes on top of German and learning a language is all about, in my opinion, practice, practice, practice."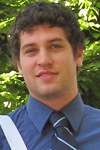 Lisa Chen, Cerritos, Calif.
International Relations, Women's Studies, and Politics
"For an entire semester I interned in Washington, D.C., at the U.S. Department of Housing and Urban Development. I was able to write Congressional reports, attend meetings on Capitol Hill, and really work with people that could make a difference. I also volunteered at the White House Easter Egg Hunt, so I got to meet the first family, Supreme Court Justice Sotomayor, J.K. Rowling, and Justin Bieber. And I took a class on the side in U.S. foreign policy that counted toward my major. It was possible because Cornell has this unique system where you can take an entire semester off and not worry about getting behind."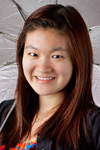 Claire Solak, Thornton, Colo.
English (with a Creative Writing focus) and Ethnic Studies
"I looked at Stanford and University of California at Berkeley, but I chose Cornell. It was a big change going from a suburb in Denver to a town like Mount Vernon. But once you get here, it's impossible not to feel part of a very welcoming community. And it's great to be around other students who are just as motivated as I am to succeed. Because so much gets done in even one class session under OCAAT, and because you get frequent breaks at the end of each block, students are more motivated to go to class every session, every day."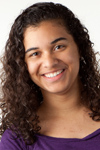 Ian Watt, Saint Paul, Minn.
Sociology/Anthropology and Ethnic Studies majors, Music minor
"I first heard about Cornell in Loren Pope's book, "Colleges That Change Lives." I ultimately chose Cornell for OCAAT, but it wasn't until I began to get really involved in activities on campus that I realized how flexible our schedule really is. It gives you the freedom to do lots of things you're passionate about and excel academically at the same time."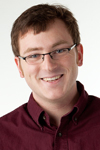 Victoria Levasseur, St. Louis, Mo.
Biochemistry/Molecular Biology major, Spanish and Music minors
"Cornell, with its unique block plan, appealed to me because I could continue to do the activities that I loved before entering college, such as playing the cello, volunteering, and being involved with extracurricular activities. I got a scholarship to play cello here, and I quickly discovered the science program was intense and fun. The professors are incredibly supportive. And because of the block plan, I was able to study in Bolivia without missing courses, and that is something I couldn't have done on a semester plan."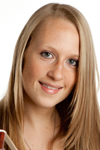 Chelsea Korpanty, Adel, Iowa
Geology and Art
"The highlight for me, in regards to studying geology and art at Cornell, is the flexibility of the block schedule. By having only one block at a time, I have been able to fully engage myself into my two theses during blocks reserved specifically for their development. The ability to focus on these projects for extended periods of time has allowed me to more fully develop my ideas, accomplish all that I intend, and gain a better sense of who I am as a geologist and an artist."