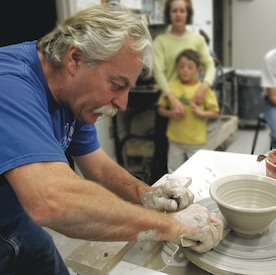 Chautauqua Program
Known as the Chautauqua Program, continuing education at Cornell is open to adults of all ages and backgrounds.
Programs are engaging, enriching, and mind-opening. Each three- or four-week term focuses on a different topic, with classes meeting on Mondays from 9 a.m. to noon. You might investigate American pop culture one term and examine the 1918 influenza outbreak the next. All courses are taught by accomplished scholars and professionals, usually Cornell College faculty.
Please consult the
Chautauqua calendar
for a listing of this year's offerings, as well as registration information.